Try out our NEW Migun Thermal Massage Bed!
What is it?
This therapeutic bed is FDA approved as a multi function physical therapy device. It combines Jade, Far Infrared Heat, massage, and acupressure to create positive results! Studies show that there is an average 90.2% improvement from chronic pain around muscles and bone structures with no undesirable side effects.
Who should use the bed?
The Migun bed is great for anyone who is suffering from any aches and pains. It is for increased health and wellness, and could benefit anyone! It is specifically beneficial for individuals suffering from back injuries, low back pain and the resulting dysfunction of nerve impingement in the spine.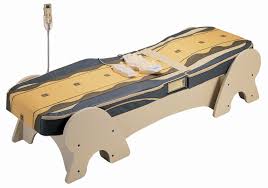 What does it do? What will I feel?
It's pretty easy...just lay on it and let it do all the work! You will feel the Jade stones running up and down your spine and along your calf muscles. It might feel a little sore, but that's a good thing! It means that it's doing what it's supposed to do! There are different programs which you can tailor to your specific needs.
How Much Does it Cost?
1 session for $40
3 sessions for $100
6 sessions for $180
Benefits of Far Infared Heat:
decreases stiffness & swelling in joints
reduce stress
increased blood flow
release of toxins
reduce pain sensation
kills organsisms like bacteria and parasites – strengthening of immunity
attracts calcium to cell membranes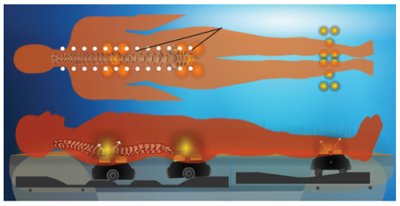 How often can I use the Migun bed?
As often as you would like! It is most effective when used on a daily basis to help achieve desired health goals.
What should I do after using the Migun bed?
Use of the bed tends to remove built up toxins within the body. To help flush away these and other freed-up toxins, drink a minimum of 8 to 16 oz of water after each treatment; more is better.